Ojo de Fatima (cotton)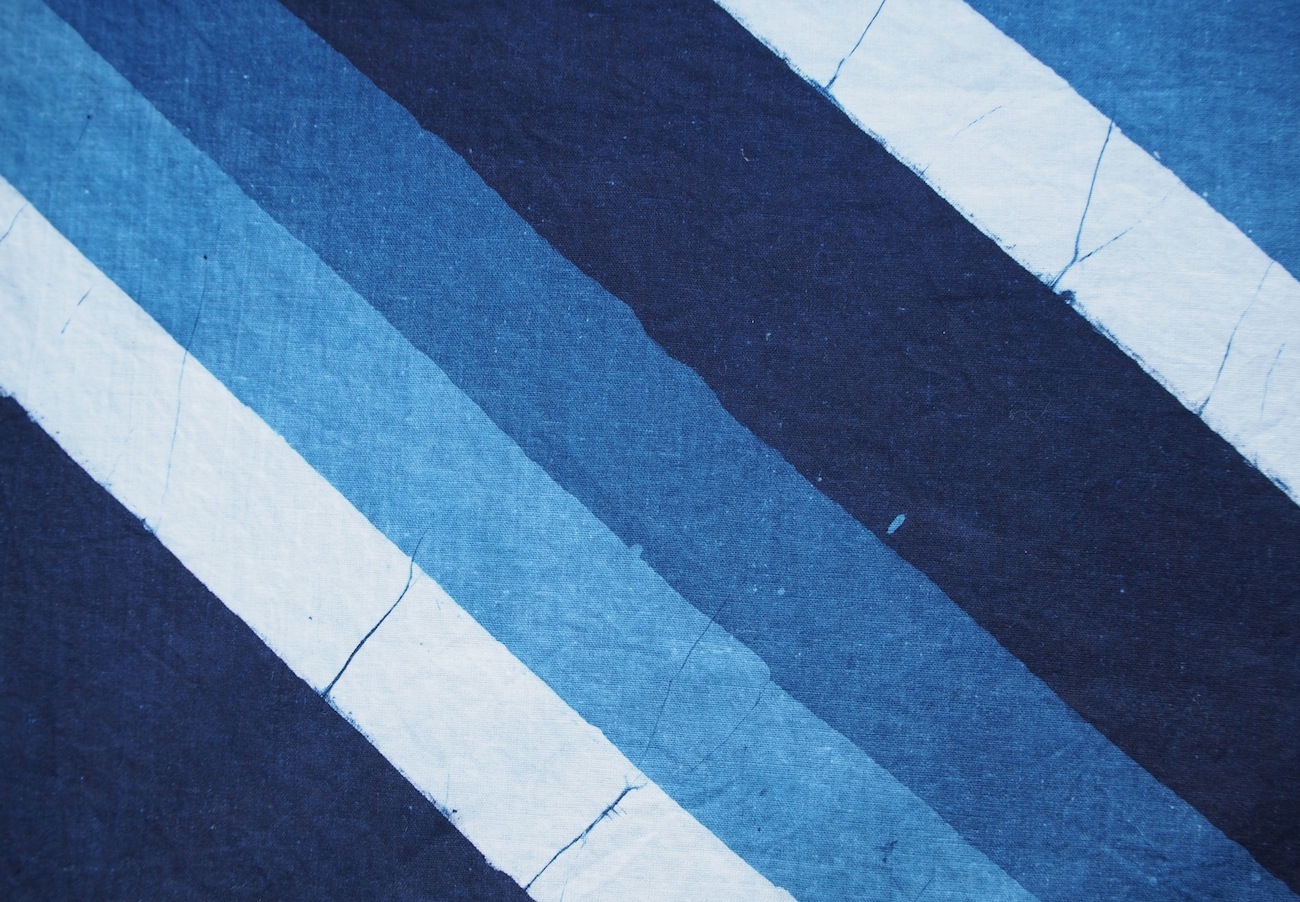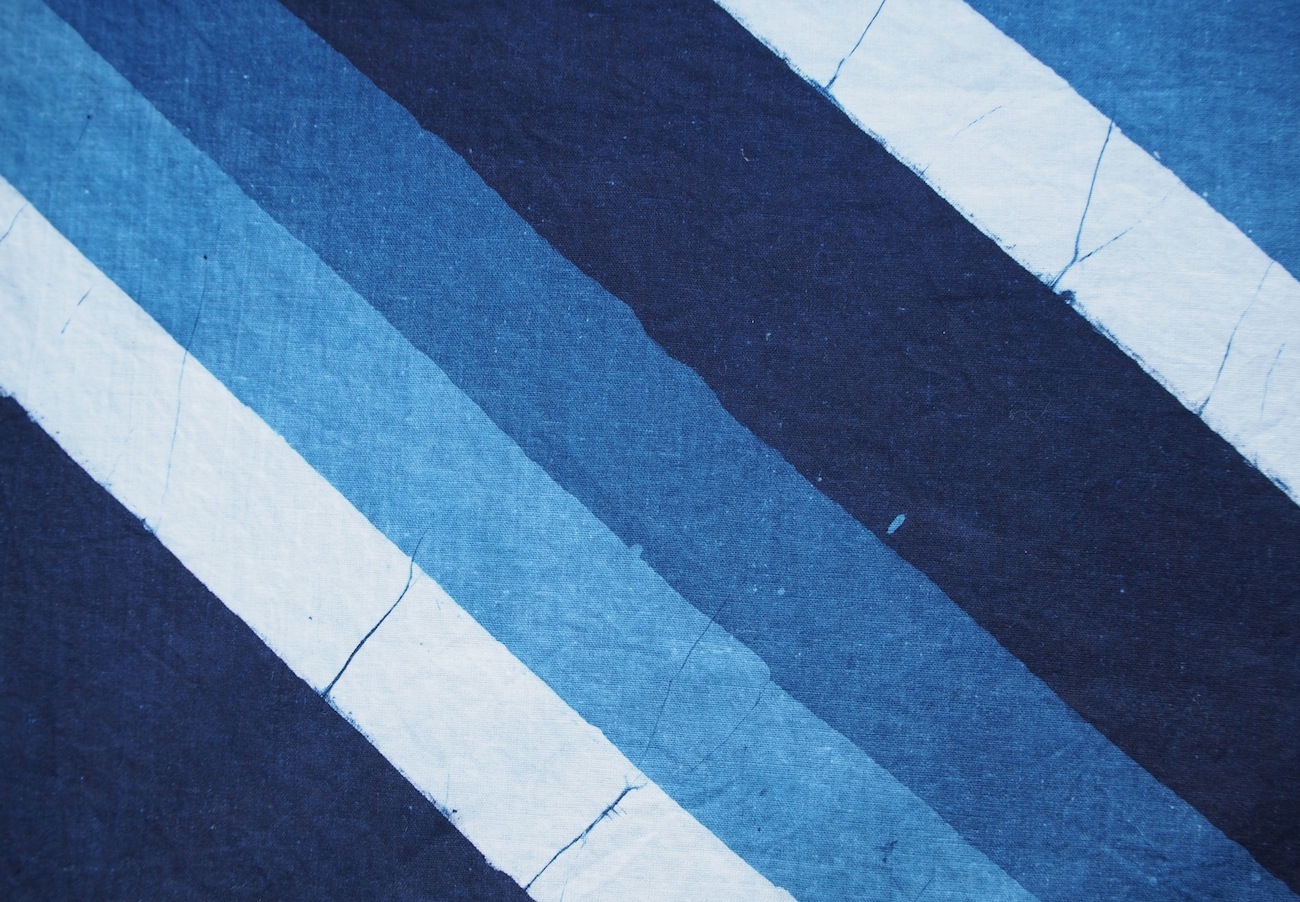 Ojo de Fatima (cotton)
Batik/ botanical dye printed on cotton (100 x 250 cm)
Natural wax printed with a metal batik stamp on soft, thick cotton; followed by a double layer of hand painted wax on the printed design. Four, eight and fifteen immersions in sequence in natural Indigo (Indigofera tinctoria) to achieve the blue variations, in between drying periods. The first, second and third blue tones are covered in wax, in sequences, to isolate them from the following dyeing immersions that will darken the blues.The design reveals after when the wax melts in hot water. A hand and natural process that involves at least two months of work by various hands and minds, connected towards the same vision.
100% cotton
100% natural dyeing from native nature
beautiful traces from manual making, each piece is unique
raw end on height edges
slight colour variations may occur
hand wash gently with cold water and soft neutral soap, line or flat dry, iron at medium temperature if wanted
Made in the hills of Bali, Indonesia in collaboration with masterful batik artisans, in peaceful times and safe surroundings.
* Please refer to the detail photo for texture. On the main photo it looks translucid from direct light through the fabric, but this is a soft, thick cotton.
To order this textile, please fill out the form below. We will get back to you via email within 24 hours, if not sooner, with shipping options/ values. A link for direct payment via Stripe will follow after you choose the shipping option that suits you.

We operate payments with Stripe, the most secure and simple payment platform. If you prefer to make an international transfer from your bank, we will provide our account details.